So, pretty much ever since I started needle felting I've been wanting to share this very cool craft with others. Whenever I make a new creation I'm amazed all over again at what the wool can be persuaded to do with a little bit of poking. ") So, I'm taking the plunge and holding my first workshop. HURRAY! Now I'll probably be both excited and nervous to see how it goes. All the information is below:
Learn Needle Felting
with
Make your own Suffolk sheep!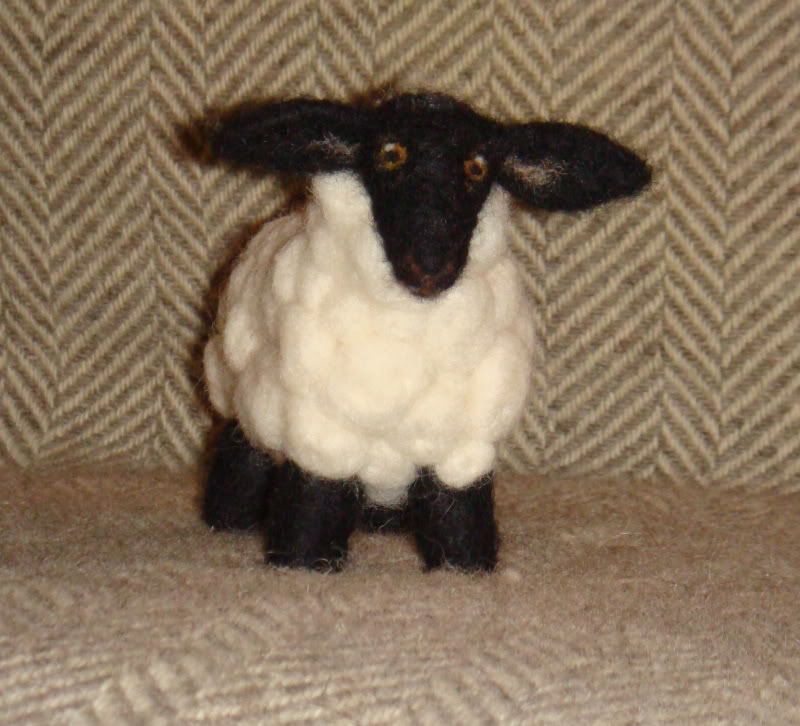 Learn basic needle felting techniques that you can use on any project:
rolling
basic shapes, connecting shapes, making eyes, and creating texture!
Materials included
:
foam pad, 3 felting needles, rolling stick, all wool needed for your sheep, and yours to keep.
When:
Sat., February 25th,
2012
Where:
The First Church in Ludlow, 859 Center St. Ludlow, MA 01056
Cost: $40.00
and please b
ring a lunch and drink.
Who:
Limited to ten participants.